Corporate Culture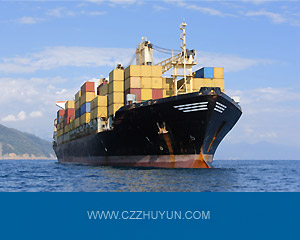 1、Construction Strategy – Commandment out flashy, stressing practical effect.
   In the fierce market competition, Zhuyun focuses on sustainable development idea of change in steady and has great foresight focus on practical effect. Zhuyun hinges around the development of strategic thinking "innovation is the driving force of development, pragmatism is the fundamental of enterprise development," at the same time to tirelessly pursue technological innovation, focusing on pragmatic to forge brand foundation; Zhuyun advocates "commandment out flashy, ban exaggerated, not impetuous "style work, in a pragmatic perspective to accurately grasp the lifeline of industry development, follow the objective laws of the market, comply with corporate development trend, climb high ground down-to-earth.

2、Business objective – build leading brand special containers of China
   In the enterprise development process, Zhuyun Company devotes itself to the maximize brand effect to converse to sales force, efforts to achieve the business goal of "build China's first-class special container brand". Zhuyun Company actively opens up new markets and explores new sales model, achieves mutual benefit and win-win with our partners, truly realizes a win-win marketing situation.

3、The purpose of the enterprise – design to build the best quality and most reasonable products for customers, provide the best space for customers, create best environment for the staff.
   Zhuyun is familiar with service principle of "customer first", constantly innovates to improve product competitiveness, devotes itself to provide excellent products and services for customers, we not only provide the box, but also provide permanent protection; Zhuyun insists on fair operating principles to create favorable cooperation conditions for customers, to ensure a competitive advantage in the market for customers; Zhuyun also devotes itself to continuously improve the working and living environment of staff, strengthens enterprise humane management, build long-term mechanism of corporate personnel training.

4、Entrepreneurial spirits - honest, pragmatic, refinement, innovation
   Zhuyun people have unity, pragmatic and hard working, innovation, dedication, and they grow and develop together with the enterprise as the excellence attitude and beyond-self attitude. Recalling the development path of Zhuyun Company, we are proud and encouraged by the achievements, at the same time, we also know deeply that every achievement and every honor of Zhuyun crystallize common struggle hard sweat and effort of all Zhuyun people.

5、Operating principle – diligence and honesty.
   In Zhuyun, we follow a simple business philosophy: diligence and honesty. Zhuyun strictly accords with relevant state regulations and policies, always uses creating customer value as the goal, intensive to farm enterprise development foundation. Zhuyun bases on "good faith, well service, convenient, timely and efficient" as principle, and perseveres to transform and innovate, improves the overall service level according to customer demand, then enhances quality services of brand value.